Improved 3D Speaker Case
Previously I designed and printed a 3D speaker case to use in my Physical Computing class. The speaker case worked well but I made a design error in Rhino. The front opening for the speaker was smaller than I intended it to be. All I had to do is make the opening larger and print out a new one. Sounds simple right? How could this possibly go wrong?
The redesign in Rhino was straightforward: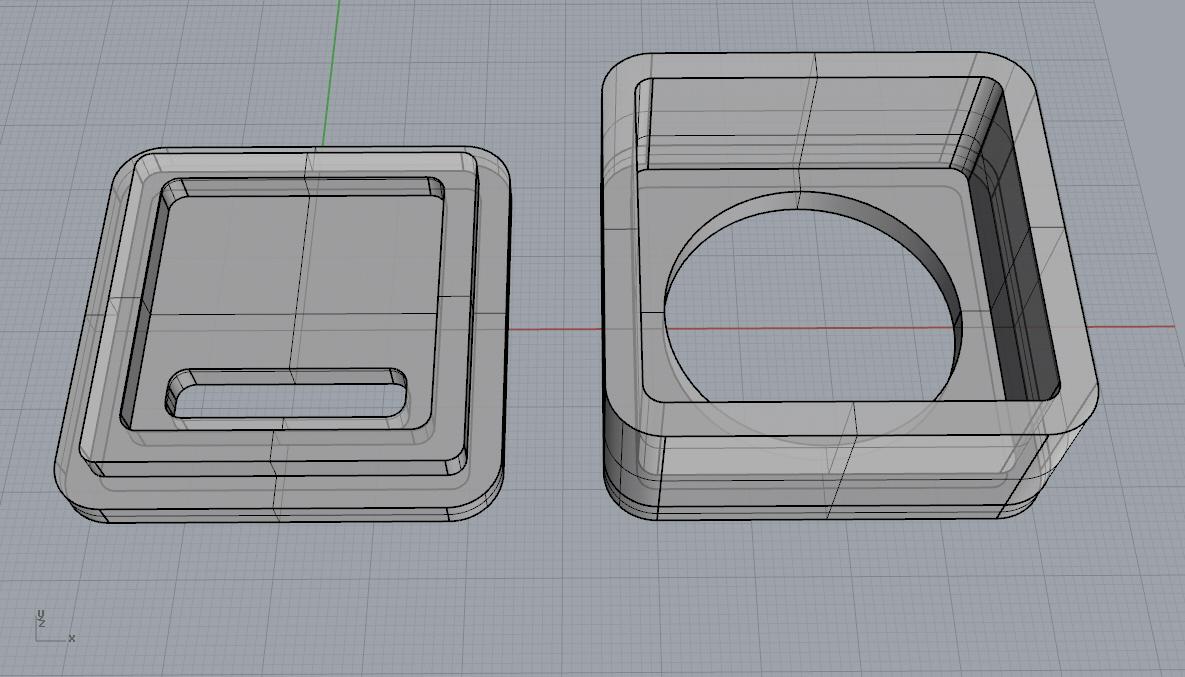 Next, I proceed to the 3D printer. This time I used the Ultimaker 2+ printer with a 0.6mm nozzle. Previously I used the Ultimaker 2+ Extended printer with a 0.4mm nozzle. Since my model isn't particularly detailed I thought I could save myself some time printing with a 0.6mm nozzle printer and lower resolution settings.