This week's topic is signage and information systems. Our assignment was to find examples of well designed signage and analyze what it is that makes it effective, and to find examples of poorly designed signage.
My first thought of poor signage is in Brooklyn Bridge Park. I live in the area and do volunteering there on a regular basis. In the park there is a path running through the entire area that is open to bicycles and pedestrians. Here is an example: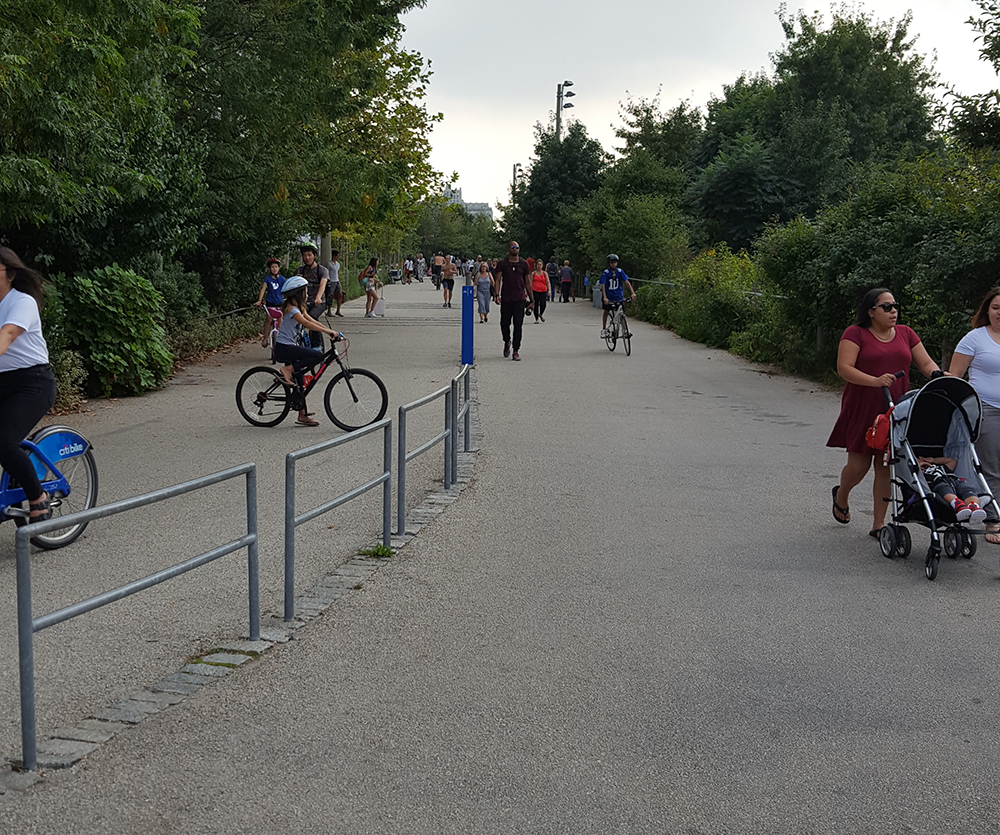 There is a mixture of people and bicycles everywhere. It's hard to notice the tiny blue sign in the middle that instructs bicyclists to stay on one side of the path and pedestrians on the other side. There are only a couple of signs like this anywhere along this mile-long path. This is an accident waiting to happen.