This past week we learned about design composition, and our assignment was to create a poster for ITP's Winter Show. At the end of every semester ITP hosts a show of students' work. The digital and print media advertising the show is designed a student. ITP faculty select one poster design out of many submitted by students. Later this week I am going to submit my design as a potential poster to be used for this winter's show.
Poster Inspiration
I got the idea for this poster before the assignment was given. My fellow ITP student, Max Horwich, posted this Facebook photo he took of himself after building something in the ITP shop: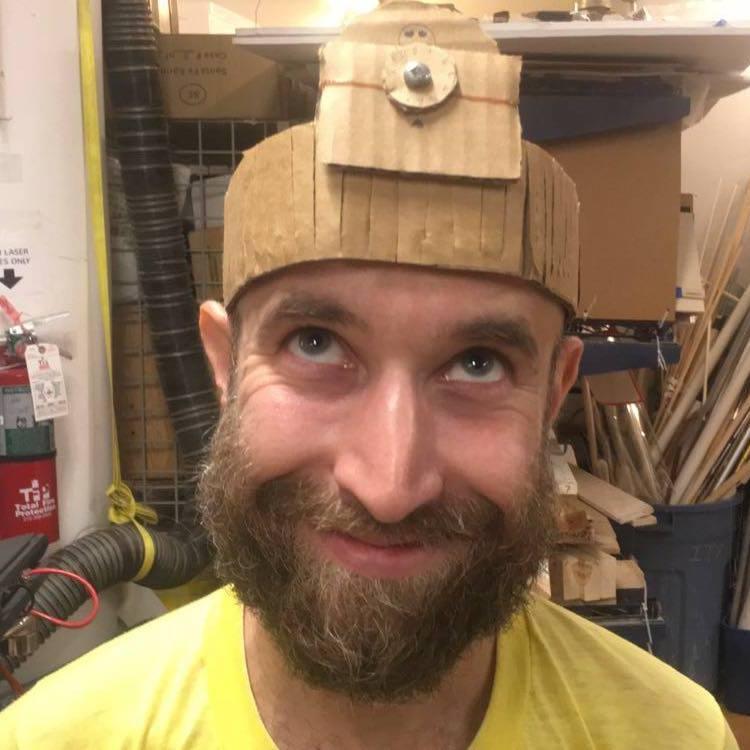 I think this is an amazing photo.