I am interested in using 3D printing to model and visualize mathematics. To explore this, I will analyze and study a tesseract. A tesseract, or hypercube, is a 4 dimensional cube. It is analogous to a cube in our 3D world. Tesseracts are challenging for 3D beings to visualize and understand. They are theoretical structures that can be understood mathematically. Tesseracts can interact with a 3D world in a way that is similar to a cube interacting with a 2D world. A 2D being cannot understand, visualize, or fully experience a cube, but as a cube rotates around, they can gain a better understanding of what the structure is like. Similarly, a rotating tesseract can help us understand what they are like.
Using math and 3D printing, I can create multiple versions of a rotating tesseract. These 3D printed tesseracts can be assembled in a stop motion animation to show what the tesseract looks like as it rotates around 4D space.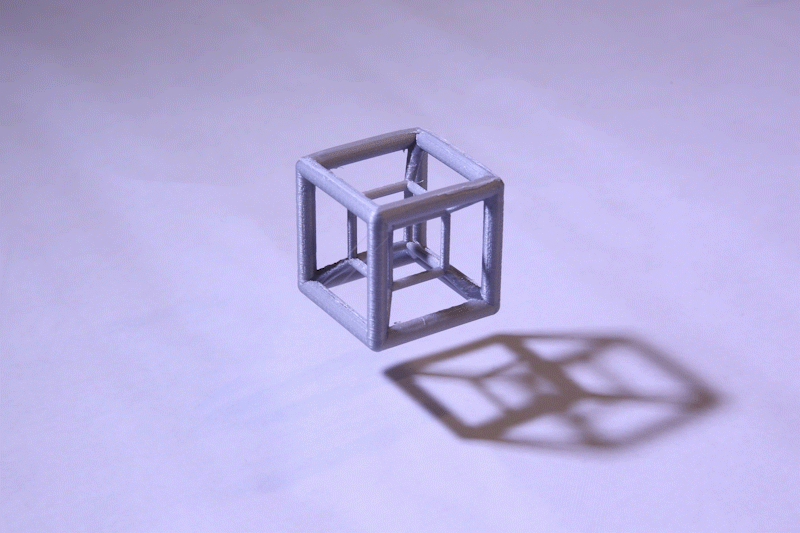 This project was inspired in part by the book Visualizing Mathematics with 3D Printing.