Happy Holidays!
This year I used my new Axidraw to create my holiday cards. I'm very happy with the result: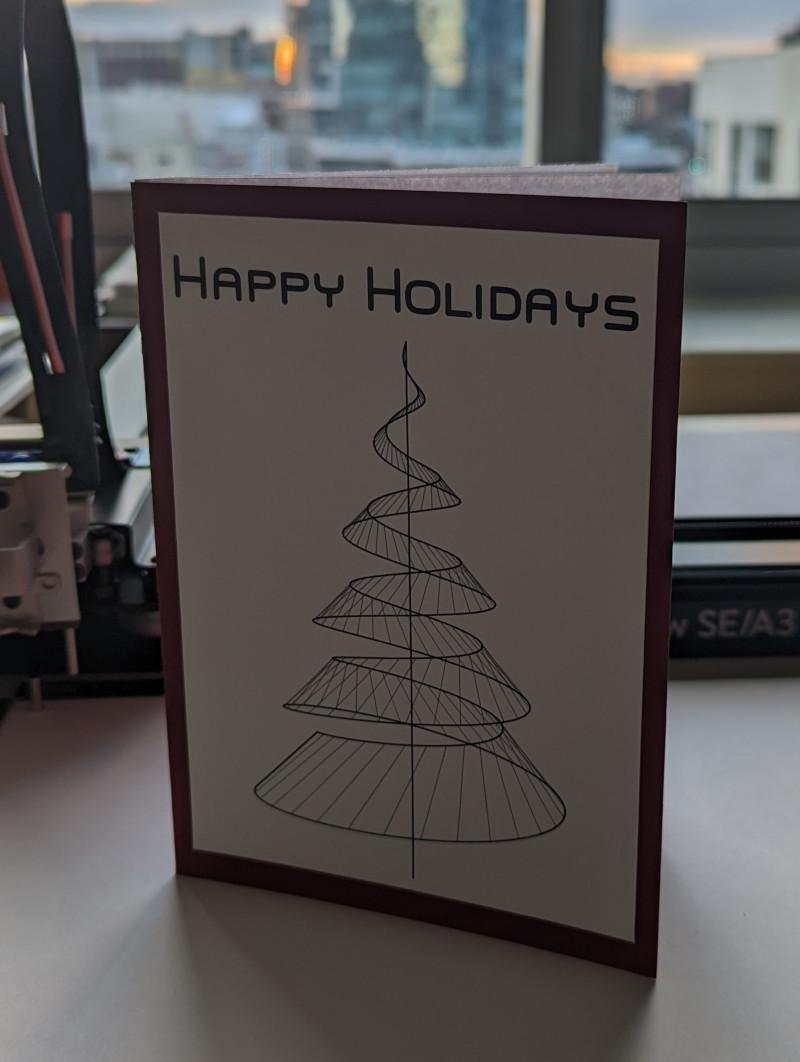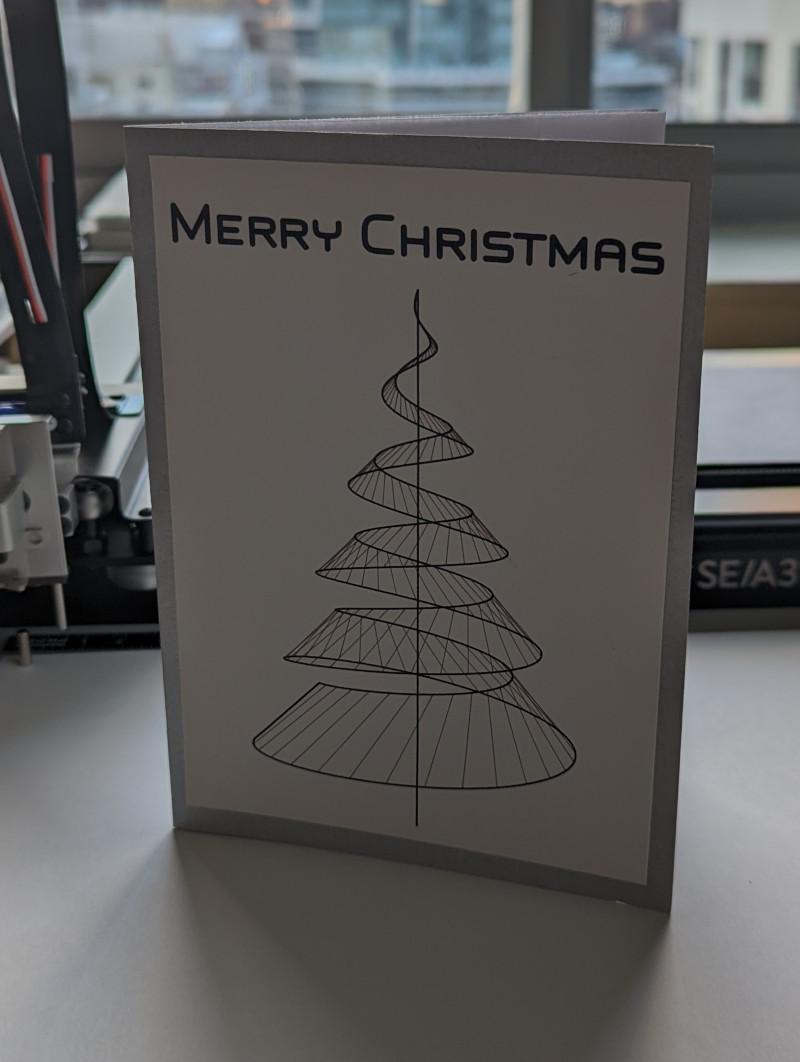 Here are some action shots of the Axidraw at work: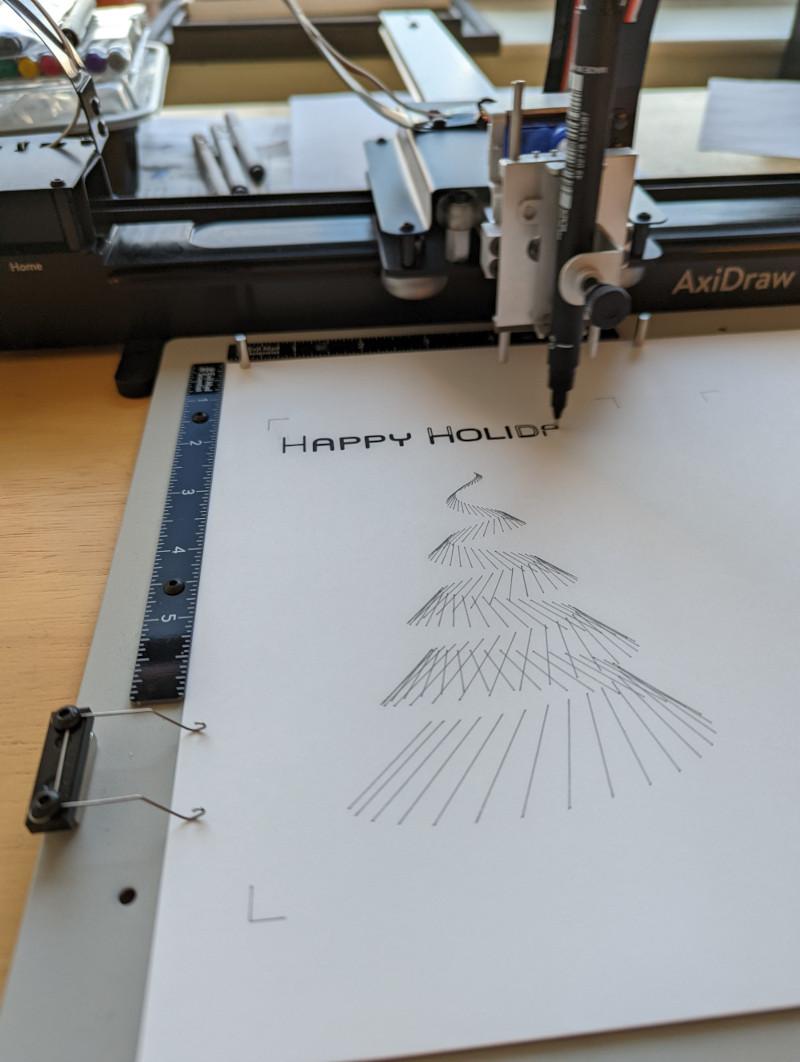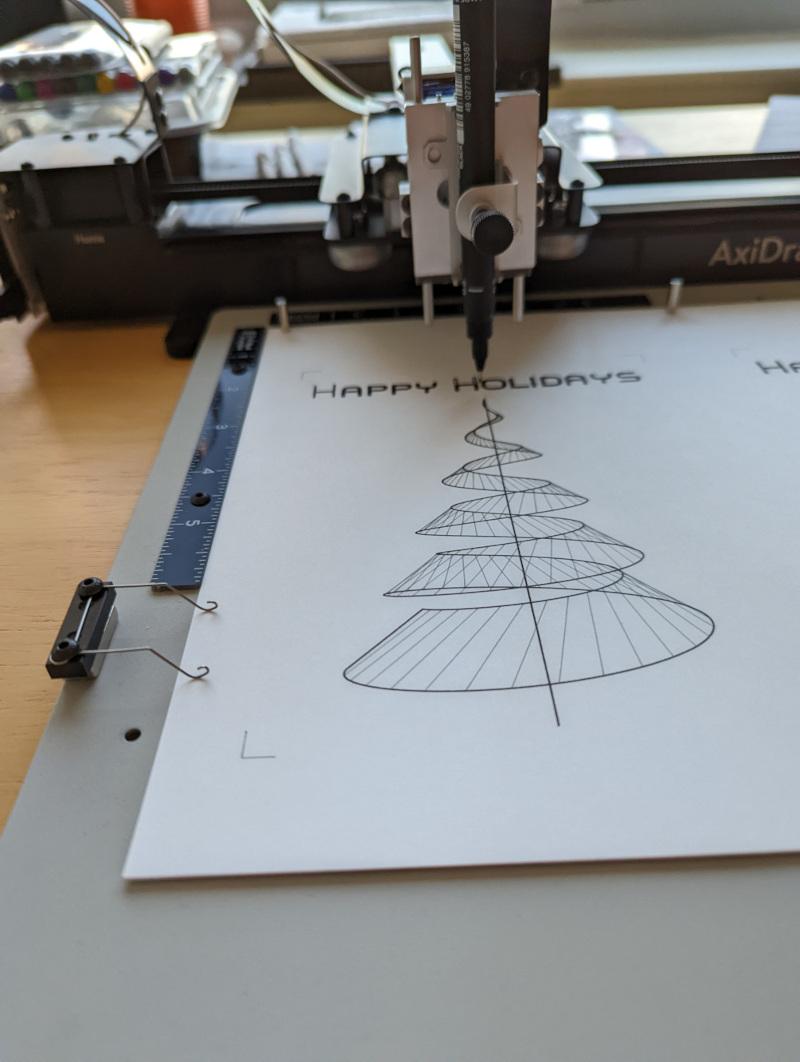 It was a lot of fun learning how to use this pen plotter. Creating my own holiday cards each year presents unique challenges and learning opportunities that I very much enjoy. I learned a lot in this process and am now filled with many ideas for what to create in the future.
The tree was of course created using py5. Instrumental to this was the new Py5Vector class I am adding to the library. More on that later!