Electronics Lab
Our assignment was to create something using switches. My goal was to use 3 switches and a 3 color LED to make a circuit that can produce any color.
First I wired a circuit with a 3 color LED, 3 1K Ω resistors, and 3 buttons, like so: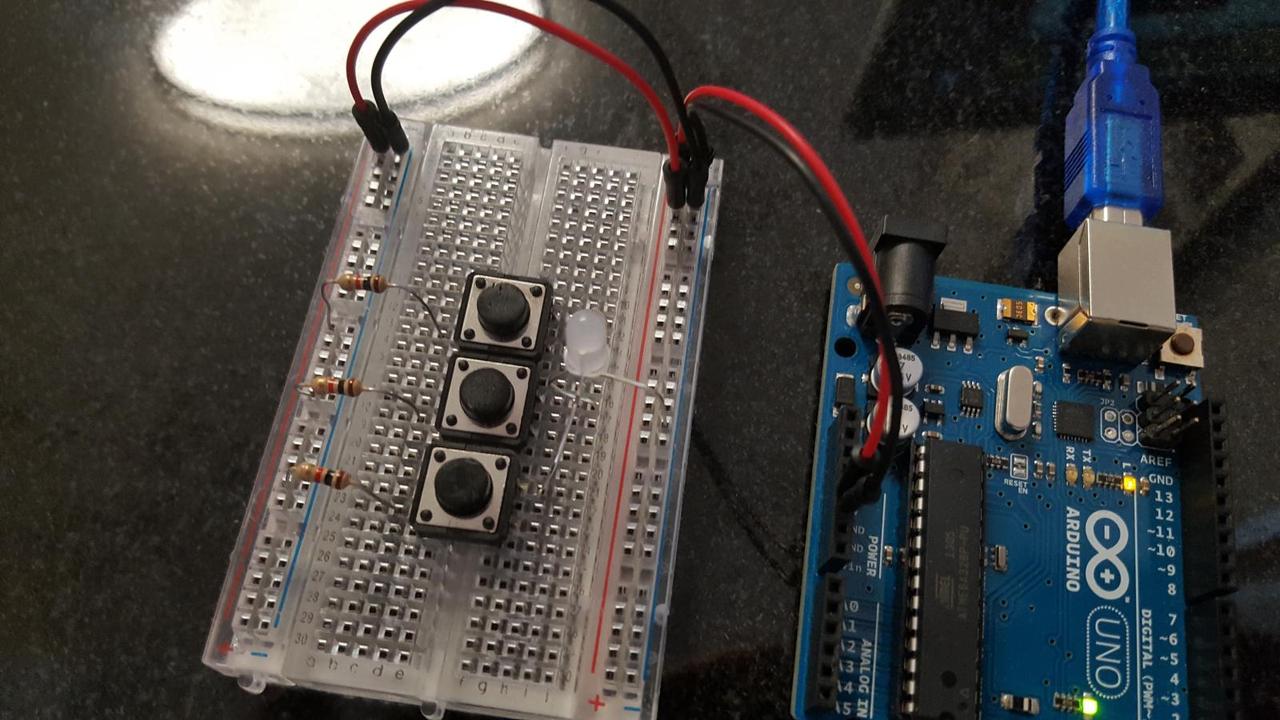 I am using my Arduino to power the board. Each button can be on or off, so this can produce 8 different colors. In the picture below I am activating the blue and red colors, making magenta.