This week's assignment is the Four-Axis Mill skill builder. Our goal was to get some experience using the machine.
I milled this simple object out of a dowel rod that was left over from a previous assignment.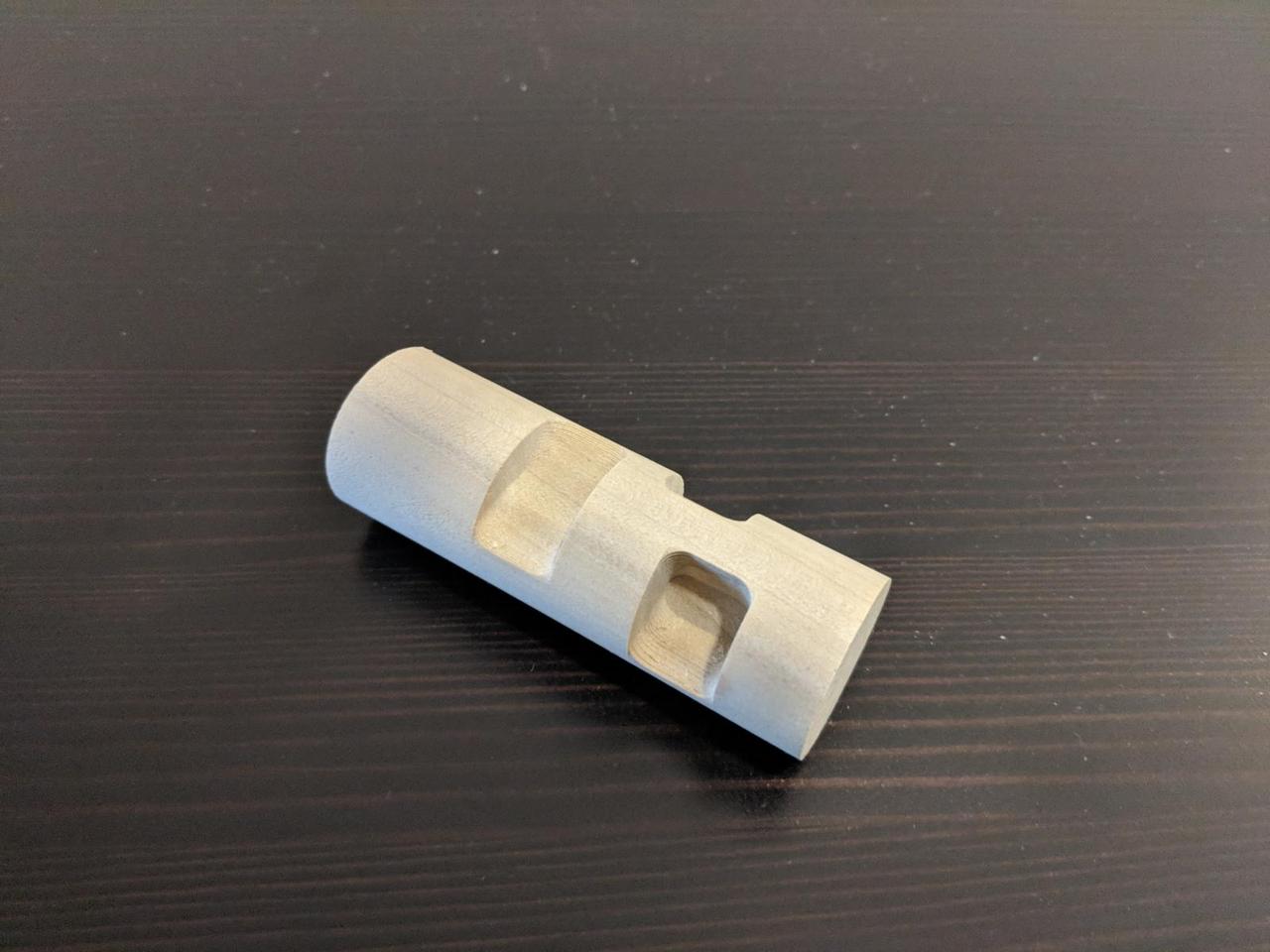 Not everything went as expected. I did learn a lot about the limits of the machine though, and that makes me happy.