This week we learned new tools for constructing 3D objects. Our assignment is to use what we learned to build something with two parts that fit together.
My idea for this assignment was to build a phillips-head screw. I had a real screw that I used to model my Rhino screw. I began by making careful observations of the screw with a magnifying glass because I wanted the threads, curvature, and proportions to be as realistic as possible. I used digital calipers to take measurements that I incorporated into my design sketch.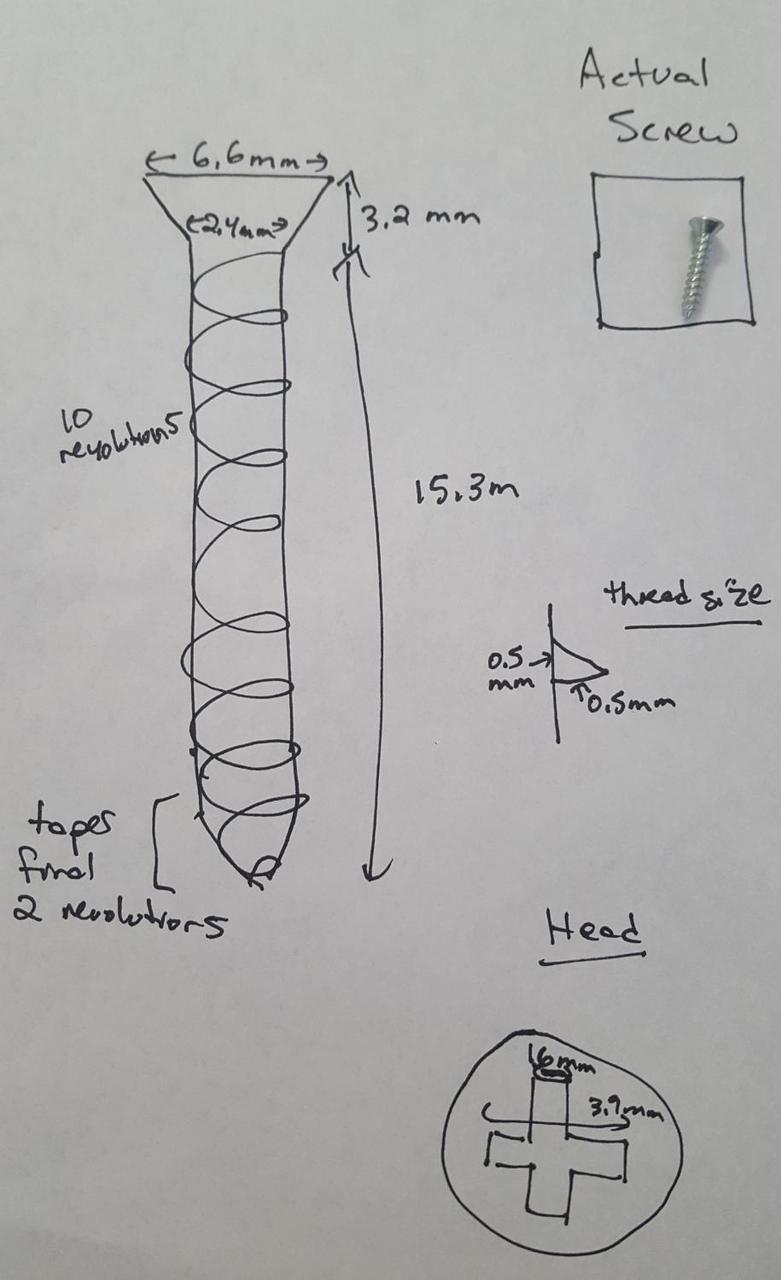 It took a lot of experimentation to figure out how to do this. I settled on an approach using Rhino's Taper and Helix commands. After tapering a helix shaped line, I can then use that line with the Sweep1 command to make the threads. It is important to taper before adding the threads because the Taper command distorts the threads in an unrealistic way.