This week we visited 5 galleries in Chelsea to see shows that focused on themes of The Body and Identity. I found much of the artwork to be thought provoking and deeply moving. I'm looking forward to our discussion about this in class tomorrow.
The first show was God Made My Face: A Collective Portrait of James Baldwin at the David Zwirner gallery. James Baldwin (1924-1987) was an African American author and artist who analyzed society's power structures and its racial and class distinctions through his work. The show contains Baldwin's writing and drawings and illuminates his character, sexuality, and political views.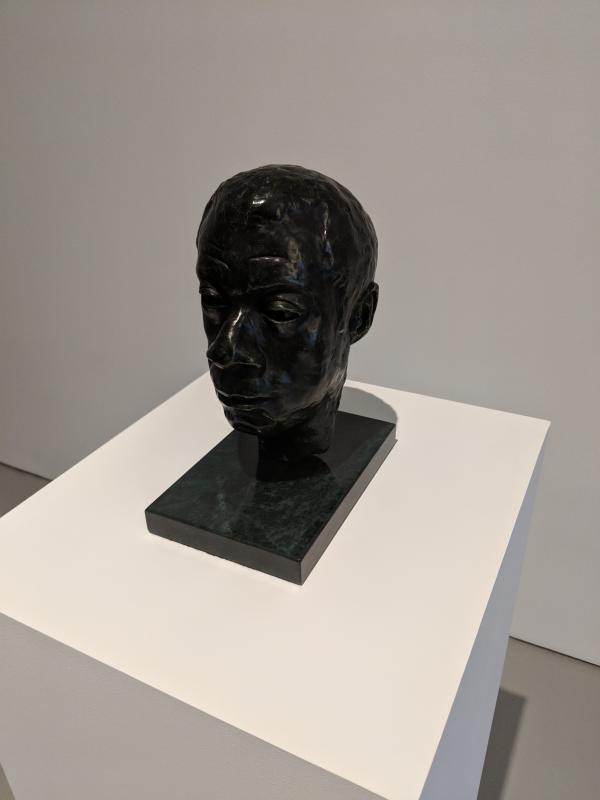 The second show was In Lieu Of a Louder Love at the Jack Shainman Gallery. Lynette Yiadom-Boakye (b. 1977), a London-based artist, creates large expressive paintings of African people using a muted color palette. I found her color choices evoked somber emotions which were disrupted by small splotches of brighter colors in strategic locations of each painting.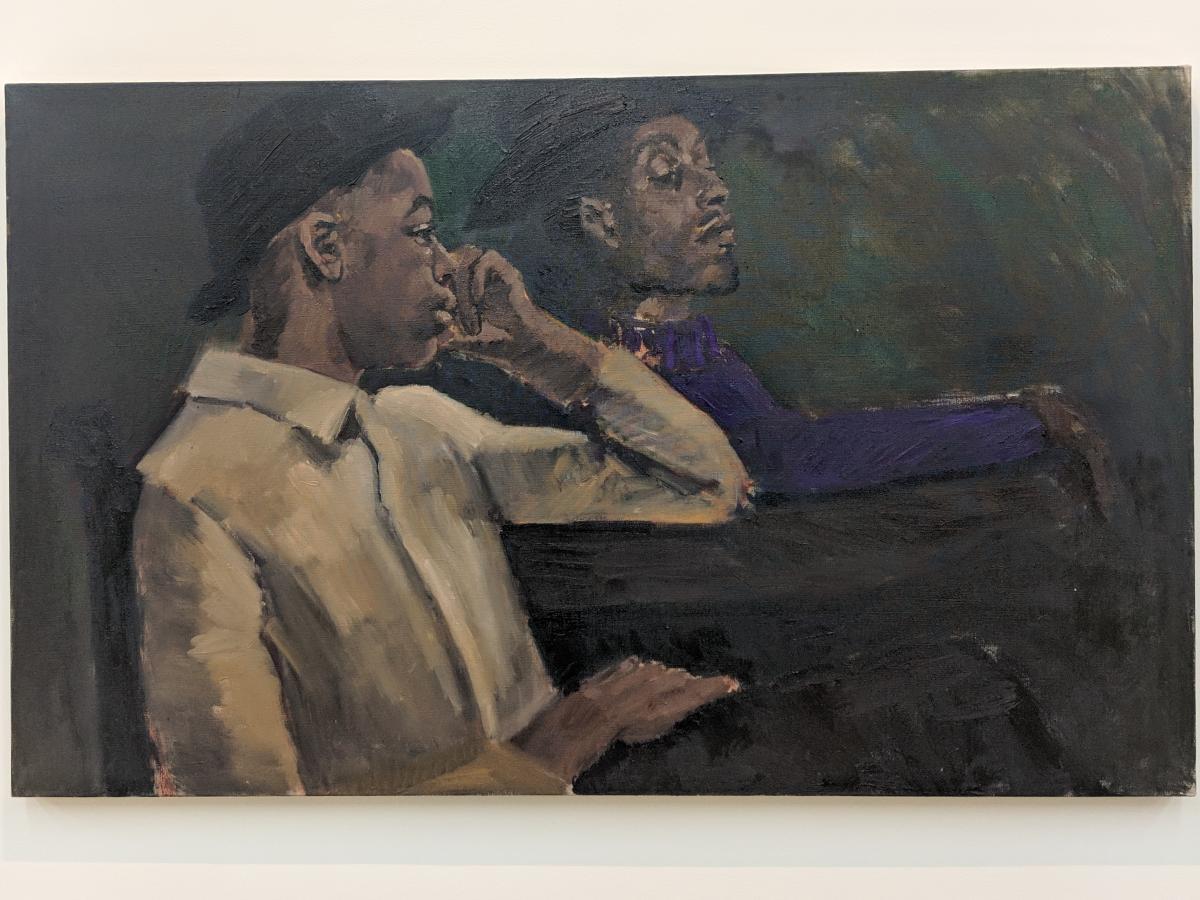 The third show, and the one I found to be the most moving, is the Paul Stephen Benjamin (b. 1966) exhibition Pure, Very, New at the Marianne Boesky Gallery. Benjamin is an Atlanta-based artist who explores the concept of blackness through his work. This is his first solo show in New York and features paintings, sculpture, and video art.
In the entrance of the gallery space we first encounter a video installation featuring a looping sample of Nina Simone repeatedly singing Black is the Color viewed on a collection of a few dozen CRT televisions. The audio immediately reminded me of Cyprien Gaillard's work Nightlife (2015) that samples Alton Ellis' 1969 song Blackman's Word and the lyrics "I was born a loser" and "I was born a winner." In both works the repetition is a powerful tool.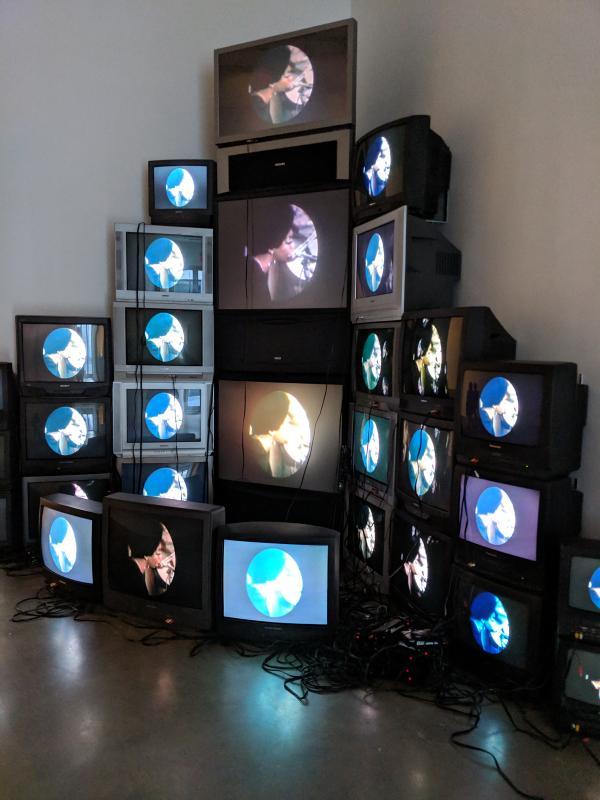 The artist uses the color black exclusively in his paintings. Using different varieties of black paints he is able to achieve remarkable works that are entirely black but have visible contrasts and shading. The results are very hard to photograph but I did my best. I most liked the series of portraits. Each was all black except for a pair of tiny white marks located where the shine of a person's eyes would be in a photograph.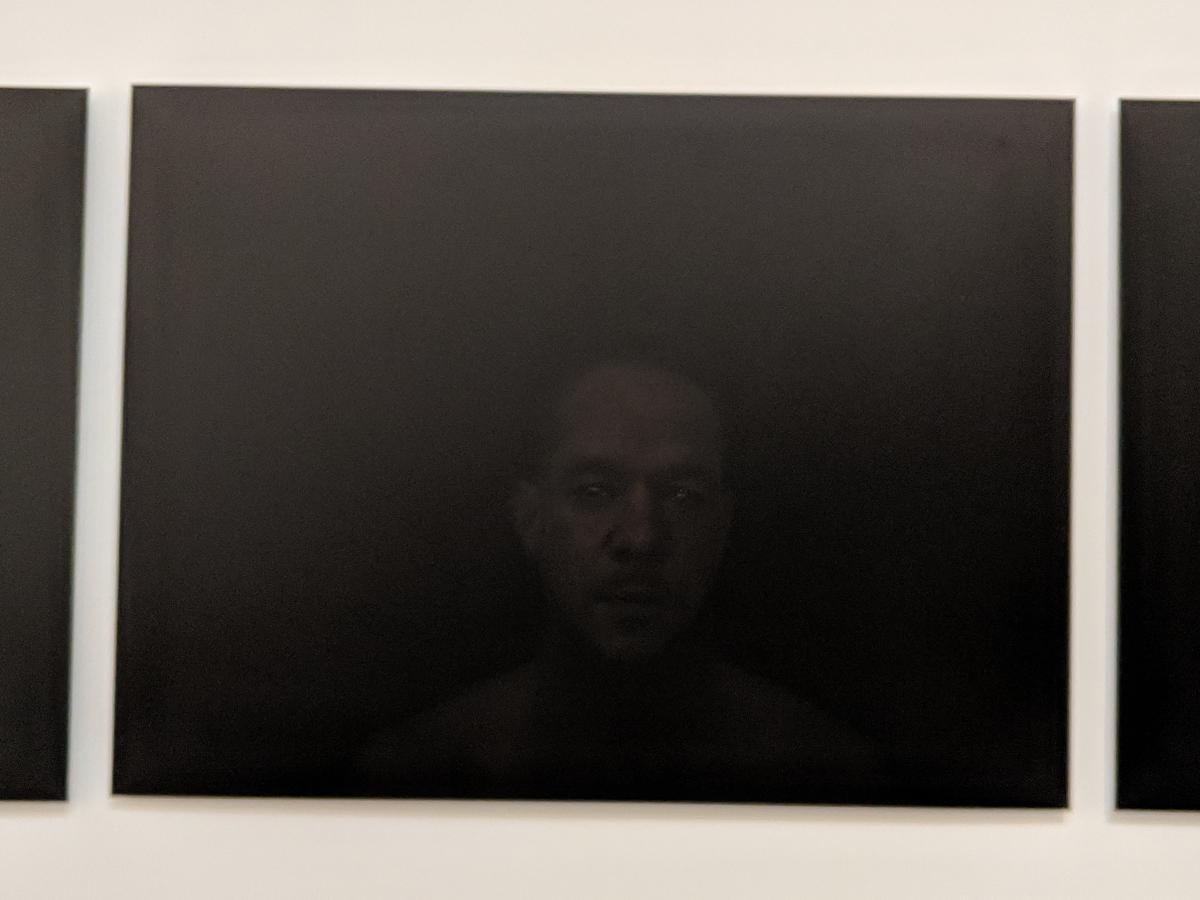 The fourth show at the Alexander Gray Associates gallery was Joan Semmel's A Necessary Elaboration. Joan Semmel (b. 1932) is a painter who explores nude self-portraits. I was a bit confused how she could pose for these paintings while painting them at the same time, but however she created them, she is clearly a skilled painter. She used bright expressive colors to create unique works.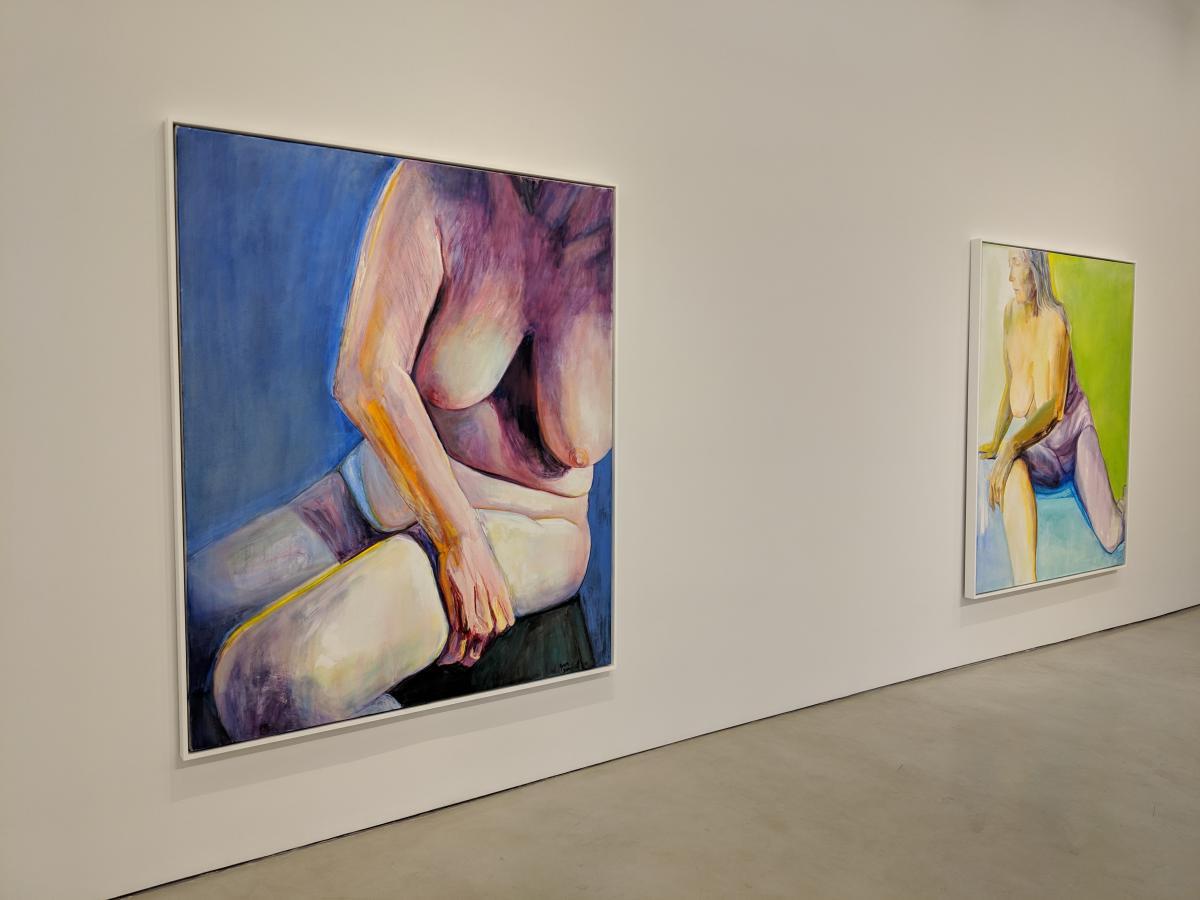 The fifth and final exhibition is Borders at the James Cohan gallery. This show consists of works of a large collection of artists exploring the concept of borders. The work I found to be the most impactful is the brick wall in the middle of the space. For this piece Jorge Méndez Blake (b. 1974) stacked bricks to form a wall that is sits on top of a small copy of Kafka's novel Amerika.